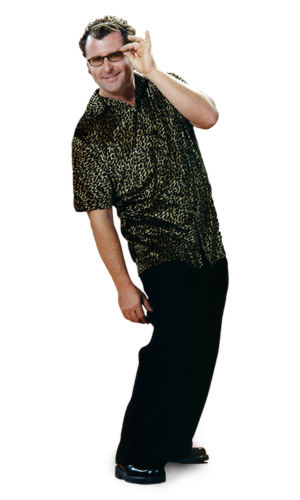 Fifteen years in the music industry, Roby Turner is a multi-talented entertainer. As a singer, musician, actor, comedian, emcee, sound engineer, lighting designer, deejay, promoter, producer, and event designer, Roby excels as a consumate professional and unique entertainer.

BACKROUND
Born and raised in Southern California, Roby moved East with his family and attended the University of Nevada at Las Vegas. He studied music, theater, video production, business, economics, marketing, radio broadcasting, journalism, and management. While at U.N.L.V. he was the Entertainment Editor of the college newspaper, Associate Editor of the cultural arts magazine, and Sound Master at two campus theaters. He promoted major concerts and events as the Entertainment and Programming Director and worked at the college radio station. At night he played in original rock and roll bands and worked as a deejay and emcee at local nightclubs. Six years and six majors later, Roby left college to pursue what has become a successful career in the entertainment business.
BANDLEADER
Roby Turner has been the leader of his own band since 1986. His group Rockfield Drive is one of the most requested bands in the highly competetive field of corporate events, and they are deeply established in the Las Vegas entertainment scene.

PRODUCER
His Las Vegas based production company Roby Turner Presents provides entertainment, sound and lighting for conventions, parties and special events and boasts a large client list of major corporations and local buyers.

ENTERTAINER
As an entertainer Roby has worked nearly every performance space in Las Vegas, and has perfected his craft on stages throughout North America and on cruise ships from the Caribbean to the Mexican Riviera.

ACTOR
As an actor, Roby's television appearances include: two episodes of Crime Story, national ads for the Palace Station and Peppermill Hotels, and numerous local commercials. He has also has appeared in many college and community theatre productions.

COMEDIAN/EMCEE
Roby's comedy credits include a four year engagement as emcee and producer of Roby Turner's All Star Variety Show at the Palace Station, and a three year run as the emcee of Summer Nights at Wet n' Wild in Las Vegas.
Home | About | Contact | Bio | Clients | Equipment
Website by Rocketeer Media | © Copyright 2001 Roby Turner